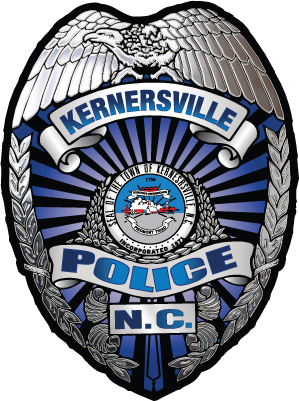 Kernersville Police Department
A Higher Level of Service
Back to School Safety
Teach your child important phone numbers: your cell phone number, the cell phone number of a trusted friend, and your home address. Remind them to closely guard personal information, and not to disclose anything private to people who call on the phone or reach out via email.
If your child will be home alone after school, make sure they call you or a designated contact person as soon as they arrive home
Ensure your child has a set schedule for after-school activities. For example, have your children call you from home every day at a set time. This way, even when you're at work, you know they've arrived home safely. You can build on their schedules based on family rules, say, 3:30 to 4:00 is free time, 4:00 to 5:00 is reserved for homework or study groups, snack times are at 5:00, and so on.
Avoid writing your child's full name on the outside of their backpack. A stranger could use that information to act like they know the child and get their attention.
Teach your child that there are good strangers, too, if they need to seek help – like police officers or moms with other kids.
Avoid bumper stickers on vehicles that provide criminals information about family members or your daily routine. Examples of these are the stick figure families or promotional magnets advertising schools or extracurricular activities.
"SEE SOMETHING, SAY SOMETHING" – Parents and children alike should be aware of their surroundings. If you or your child becomes aware of something or someone suspicious near the school, report it to law enforcement. We want to know!
Encourage children to tell you if they see anyone doing something that makes them uneasy or something they think is not right – a stranger hanging around the school playground, a bigger kid bullying younger children, vandalism or graffiti for example. Parents should regularly ask their children if they have experienced any of these things and remind them to tell a trusted adult immediately when they do.
Take time to listen carefully to children's fears and feelings about people and places that scare them. Tell them to trust their instincts. Take complaints about bullying and other concerns seriously.