BLET Sponsorship Application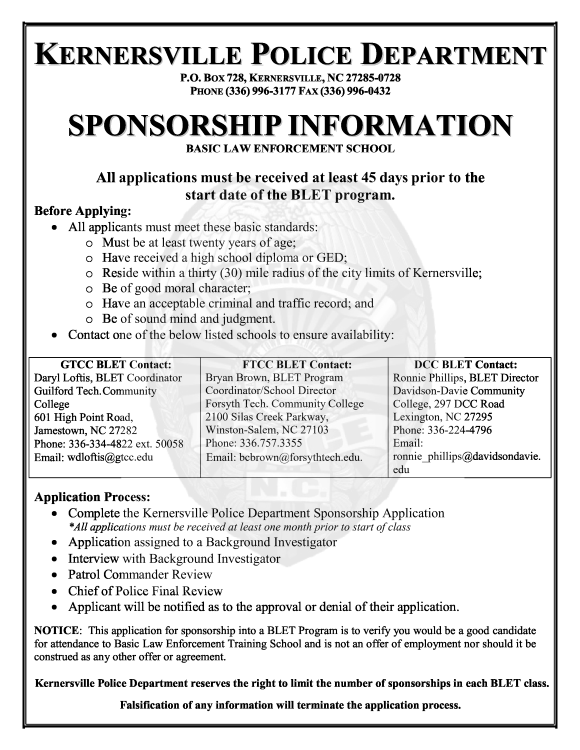 Download Form
Submit Form
Form Department:
PDF Download
Submission email:
blet@toknc.com
All applications must be received at least 45 days prior to the start date of the BLET program.
All applicants must meet these basic standards:
Must be at least twenty years of age;
Have received a high school diploma or GED;
Be of good moral character;
Have an acceptable criminal and traffic record; and
Be of sound mind and judgment.
If you feel you meet the above listed basic standards and you are requesting the Kernersville Police Department to sponsor your admittance into a Basic Law Enforcement Training School, please complete the attached application.
This application for sponsorship into a BLET Program is to verify that you would be a good candidate for attendance of Basic Law Enforcement Training and is not an offer of employment nor should it be construed as any other offer or agreement.