Chief of Police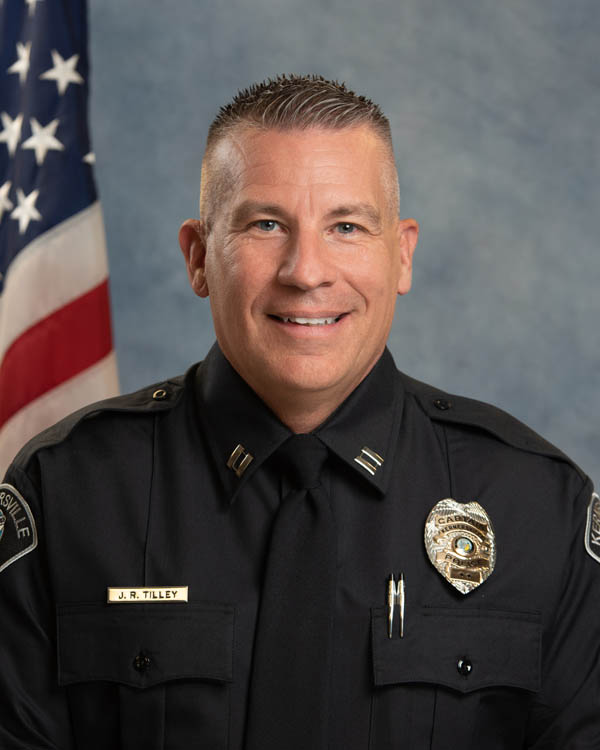 Jason Tilley's career in law enforcement began in 2003 as a Police Officer for the Winston-Salem Police Department. For nearly 20 years he has served the Kernersville Police Department joining the department in 2004. He has served in many different leadership roles within the department including Sergeant on Patrol and Traffic Teams, and Lieutenant on Patrol and over the Criminal Investigative Division. He has been Lead Firearms Instructor, SWAT Team Commander, and Professional Standards Lieutenant. In 2017 he was promoted to Captain over the Uniform Patrol Division, Special Operations Division and SWAT. Tilley holds a Bachelor of Arts degree in Criminal Justice from American Military University.
Tilley is a native of Forsyth County and enjoys spending time with his wife, Greta and daughter, Emmy.
In his spare time Tilley is an avid fisherman and has a passion for physical fitness.
On May 31st, he was sworn in as Chief of Police of the Kernersville Police Department.