Special Operations Division
South Main Street Unit
South Main Street hosts the most frequently visited business district in Kernersville. All the major department stores are located in this area of town. The Kernersville Police Department recognizes the potential for increased call volume in this area and works proactively to provide additional police presence in response to calls for service. The South Main Unit officers work 12-hour shifts and operate during high call volume time frames determined by our command staff. These officers report to the Traffic Team supervisor.
DWI Task Force
The Driving While Impaired (DWI) Task Force is a multi-agency squad which includes the Winston-Salem Police Department, the Forsyth County Sheriff's, Office and the Kernersville Police Department. This unit was created in 2010, funded by a grant from the NC Governor's Highway Safety Program. This was the first such unit in the state. The Kernersville Police Department currently has two officers committed to the DWI Task Force.
This unit is responsible for patrolling and enforcing traffic laws at both the town and county level and searching for DWI violators.
The unit conducts DWI and license checkpoints, nighttime seat belt initiatives, and participates in all North Carolina Department of Transportation Governor's Highway Safety Program events and campaigns. These campaigns include "Booze it & Lose it", "Speed a Little. Lose a Lot", "Click It or Ticket" and others. This unit also instructs the IMPACT (Consequences of DWI) Program for all Winston-Salem Forsyth County Drivers-Ed students.
SRO Unit
The SRO Unit is under the direction of the Special Operation Division. To see more information about our School Resource Officer Unit.
TRAFFIC TEAM
To see more information about our Traffic Team.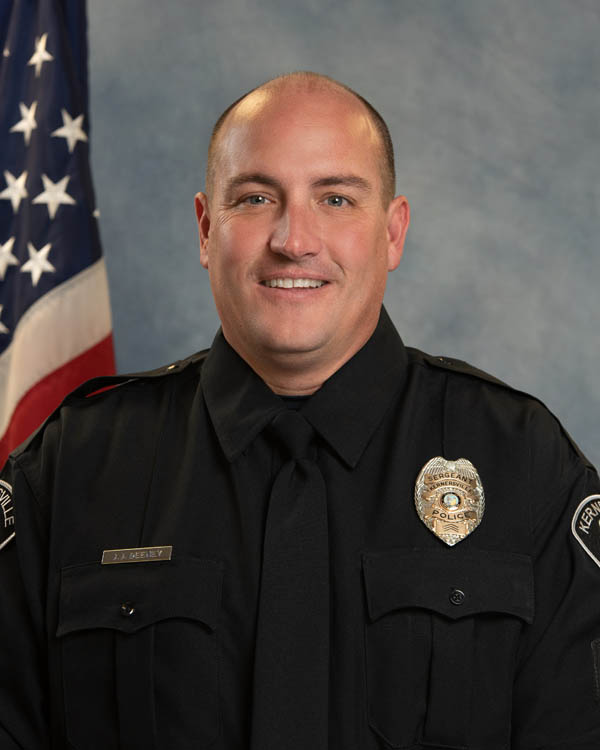 J. Deeney
Special Operations Division Supervisor